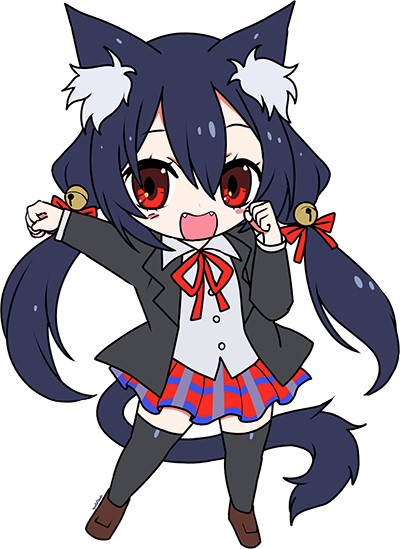 Nanako's Bio
Age: 18
Height: 5'2″
Birthday: August 8

Nanako is a shy and ordinary high school girl. She is in her last year and planning on which university she wants to attend. Her hobbies include playing games and cooking. Making bento boxes for her friends and going on picnics brings a smile to her face. She does not enjoy swimming as she's rather afraid of the ocean, although she wants to overcome this fear so she could enjoy the beach together with her friends before they graduate.
About Tane & Crunch
We are a vtuber couple who are passionate about anime, gaming, and Japanese culture! We both started creating merchandise for our local anime convention, making high-quality dye sublimated lanyards & shirts, vinyl stickers, and enamel pins. They were so popular with our attendees that we decided to create a store for our own products, nyantastic.com.
Every item we sell is designed by us using the work of talented artists, so we hope you enjoy what we have to offer! We take our inspirations from Japanese culture as a whole including anime, gaming, and even doujinshi from time to time. We always use high-quality products and production methods so you get the best product we can offer whenever you order from us.
(=`ω´=)